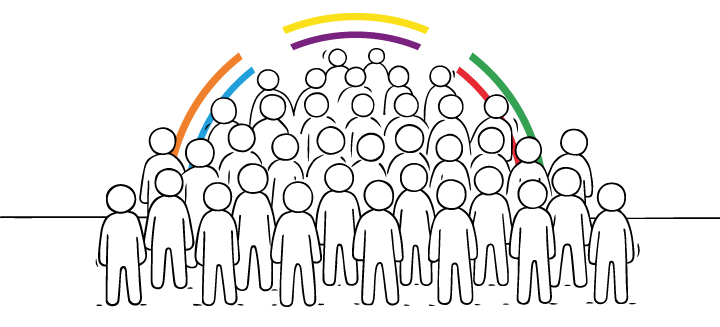 Gain clarity about the current state and the most important development issues of your organization. Where does the organization stand? What does it need? See the whole picture, understand the status quo, and then derive strategies and measures.
Self-Diagnosis
Modern organizations control themselves from within. Involve everyone! Use collective wisdom!
The Organization's Voice
If the organization were a person and had a voice: What would it say? Where does it stand? What does it need?
Direct Action Transfer
Address reflection and action together. Rapidly and effectively translate the insights gained into focus measures.
Agile Change
Activate and include all. Measure and develop the agility of the organization. Approach change correctly from the beginning.
What Does Code18 Achieve?
85%
Participation of respondents
-50%
Time and costs in change processes
+46%
Higher effectiveness
100%
Scientifically proven
WOULD YOU LIKE TO
Examine and Effectively Develop Your Organization?
Organizations, like any living organisms, are constantly changing.
Code18 has developed Deepdive offerings to make changes easier, more conscious, and more successful for all people involved.
We achieve this by strengthening and utilizing the collective ability to reflect, enabling self-diagnosis, playfully capture all those involved, simplifying communication, and directly initiating concrete measures for change.
The following 3 Deepdive offers are available individually or coordinated with each other, even one after the other over a certain period of time.
DEEPDIVE
CHECK
CHF 500.-/ application
The simple self-check of current status and top development topics for teams and organizations.


✓ 5 - 50'000 Persons
✓ Online Survey
✓ Basic Report
✓ Instructions for Self-Diagnosis
֍ Comparison to prior Period
֍ Video-Call to discuss Results
ORDER NOW
DEEPDIVE
PROFESSIONAL
from CHF 2'500.-/ application
The proven best-of package for fast and participative change in teams and organizations.


✓ 5 - 50'000 Persons
✓ Online Survey
✓ Professional Report
✓ Diagnosis by Code18 Experts
✓ Distinction of Departments
֍ All CUSTOM Options can be added
ORDER NOW
The Code18 modular kit for customized change support for teams and organizations.


֍ Survey Options
֍ Comparison to prior Period
֍ Detailed Free Text Analysis
֍ Video-Call to discuss Results
֍ Q&A Online Meeting
֍ On-site Meeting
֍ ½ Day Workshop
֍ Change Tracker Service
֍ Implementation Support
ASK FOR OFFER